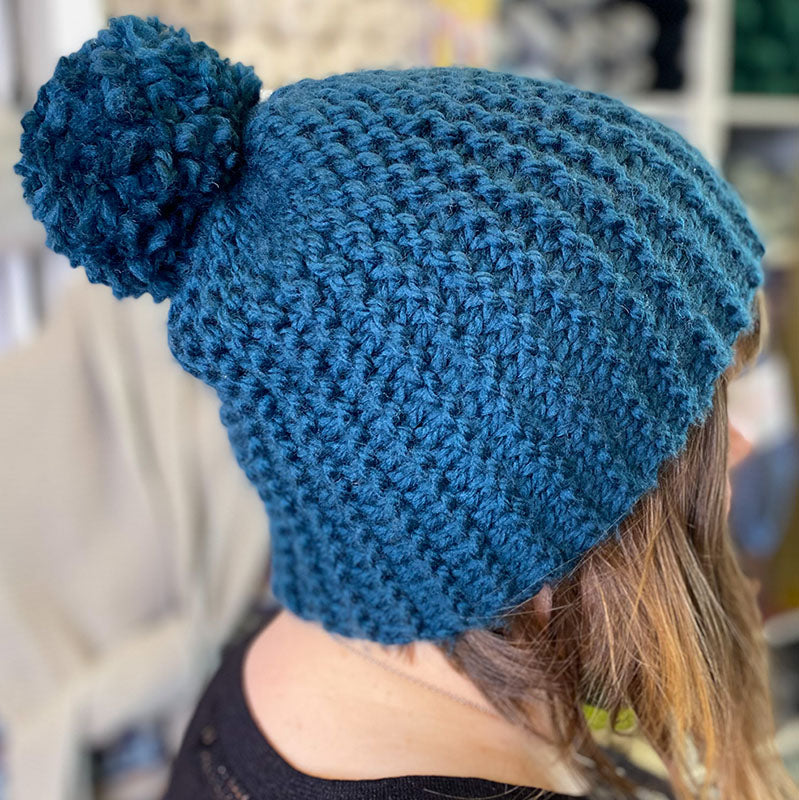 Learn to Knit - First Steps - The Baltic Beanie
Hello! and welcome to our 'Learn to Knit' course from The Orry Mill.
In a few short videos you will have started on a lifelong crafting
passion.
By the end of this short course you will have made yourself a smart beanie we call The Baltic Beanie but more importantly you will have learnt the fundamentals of knitting and be ready to move on to our next course.
This is the first place you should start for those with absolutely NO experience, or simply if you want to remind yourself of the basics.
Introduction Video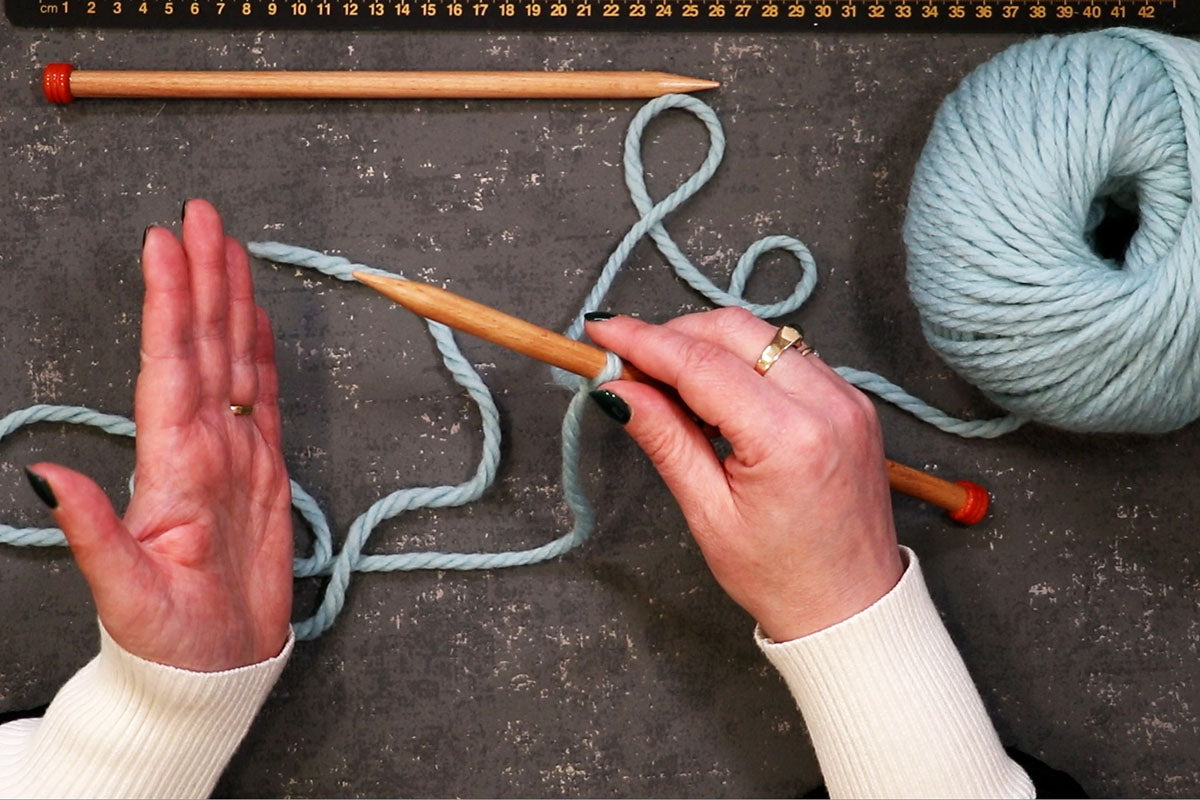 Step 1. Cast On
This is a classic casting on technique called a 'Long Tail' cast on. It creates lots of 'room' and stretch in your knitting.
Using your 10mm needles, loosely cast on 19 sts for a child size beanie or (21) sts for an adult size beanie.
'sts' is the abbreviation for 'stitches'
Tip: use bigger knitting needles to cast on with if you find it difficult to cast on loosely.
NB: It is important that your cast on edge doesn't pull in at the bottom.
Step 1 - Cast On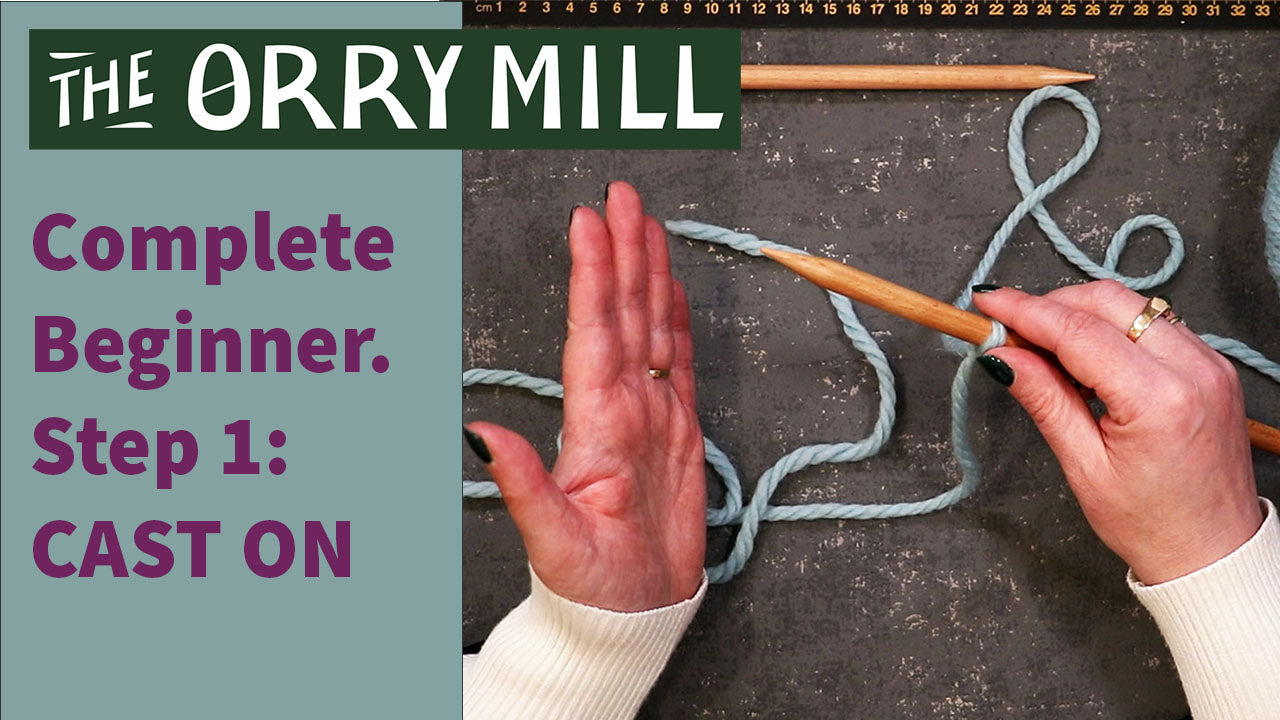 Step 2. The Knit Stitch
The knit stitch is a fundamental of knitting and forms the basis of most projects. There are two distinct methods to achieve the same outcome. Here we show you the 'Throwing' method which is most common in the UK.
Knitting Rows in the Knit stitch is also known as the Garter Stitch.
Knit 54 rows for a child size beanie or (64) rows for an adult size beanie.
Step 2. The Knit Stitch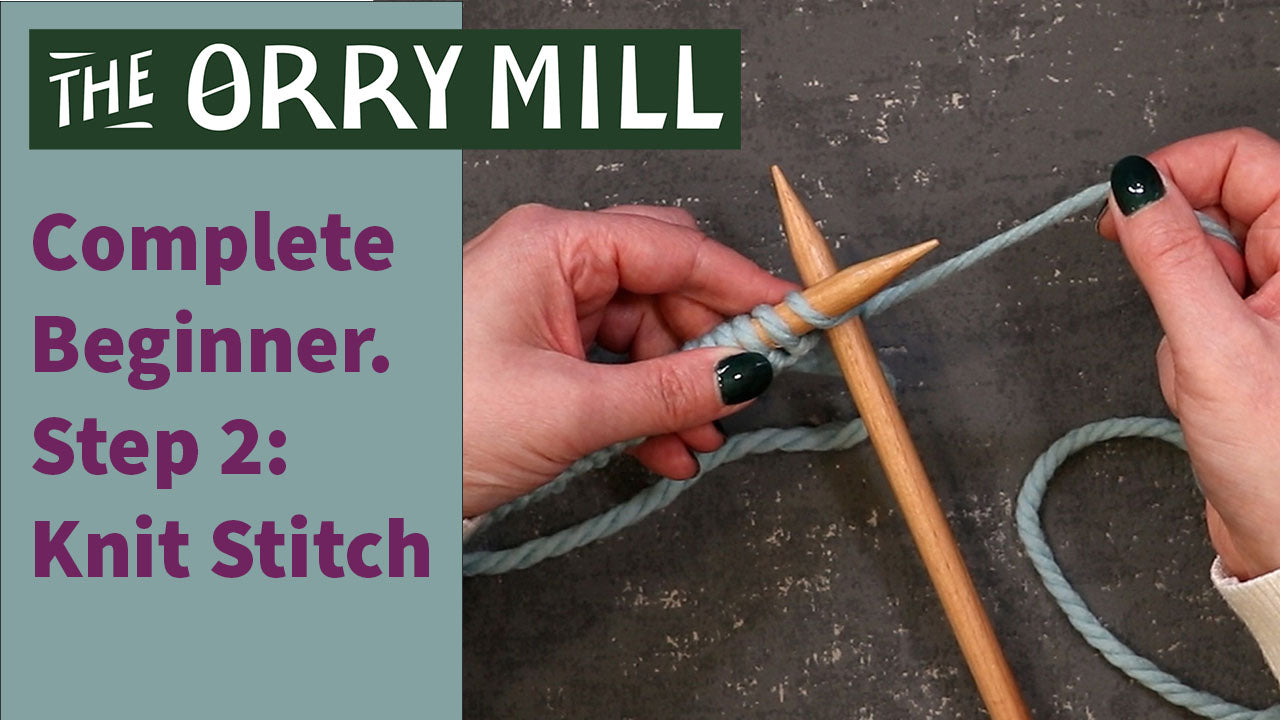 Step 3. Cast Off
Casting off is a technique where live knitting stitches are removed from the knitting needles to create a secure edge that does not unravel.
Loosely CO all stitches.
CO is the abbreviation for Casting Off (BO or Binding Off in the US)
NB Make sure to cast off loosely to avoid the edge from pulling, Beginners often make this mistake so take your time to get this right.
Tip: use a bigger knitting needle to cast off with is you find it difficult loosen up.
Step 3. Cast Off
Step 4. Finishing
Finishing is the last step of your knitting project and will involve sewing up seams, weaving in ends and in adding a pom-pom.
Sew up back seam
Gather the top
Weave in ends
Add a Pom-Pom (optional)
Make sure you take your time when finishing your project you will always get the best result if you don't rush at this stage.
Step 4: Finishing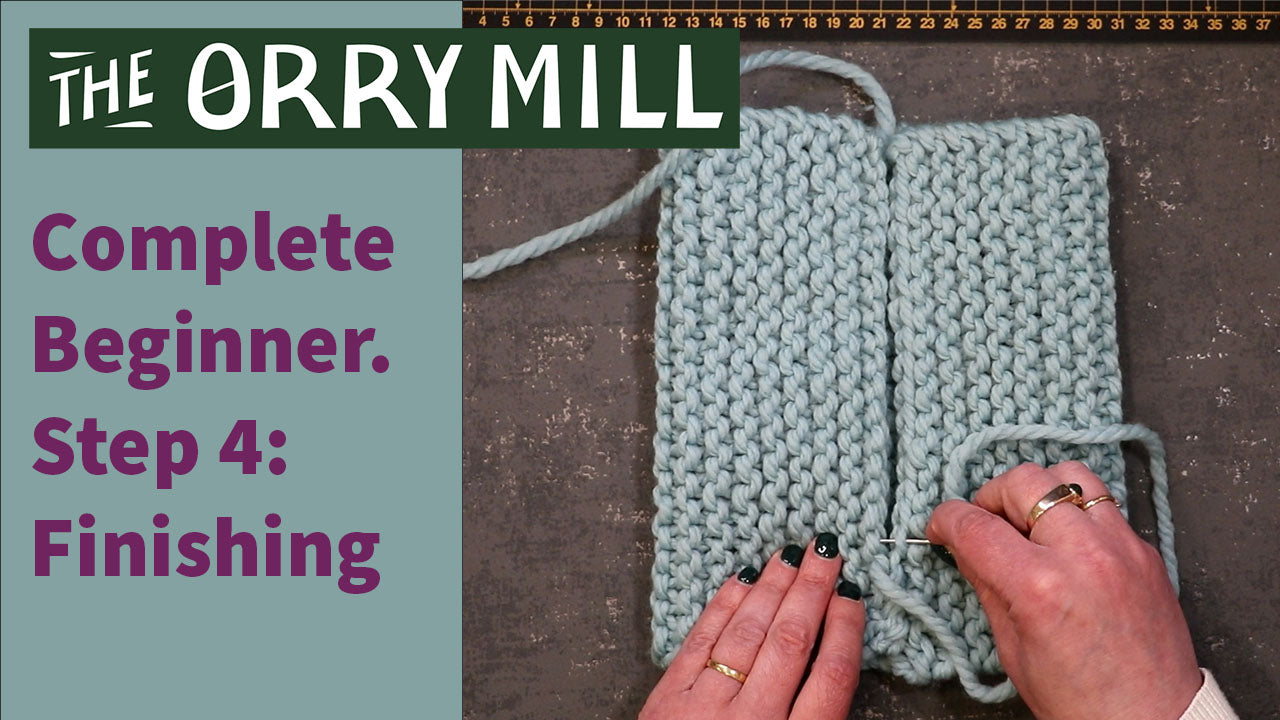 Complete Beginner - Baltic Beanie