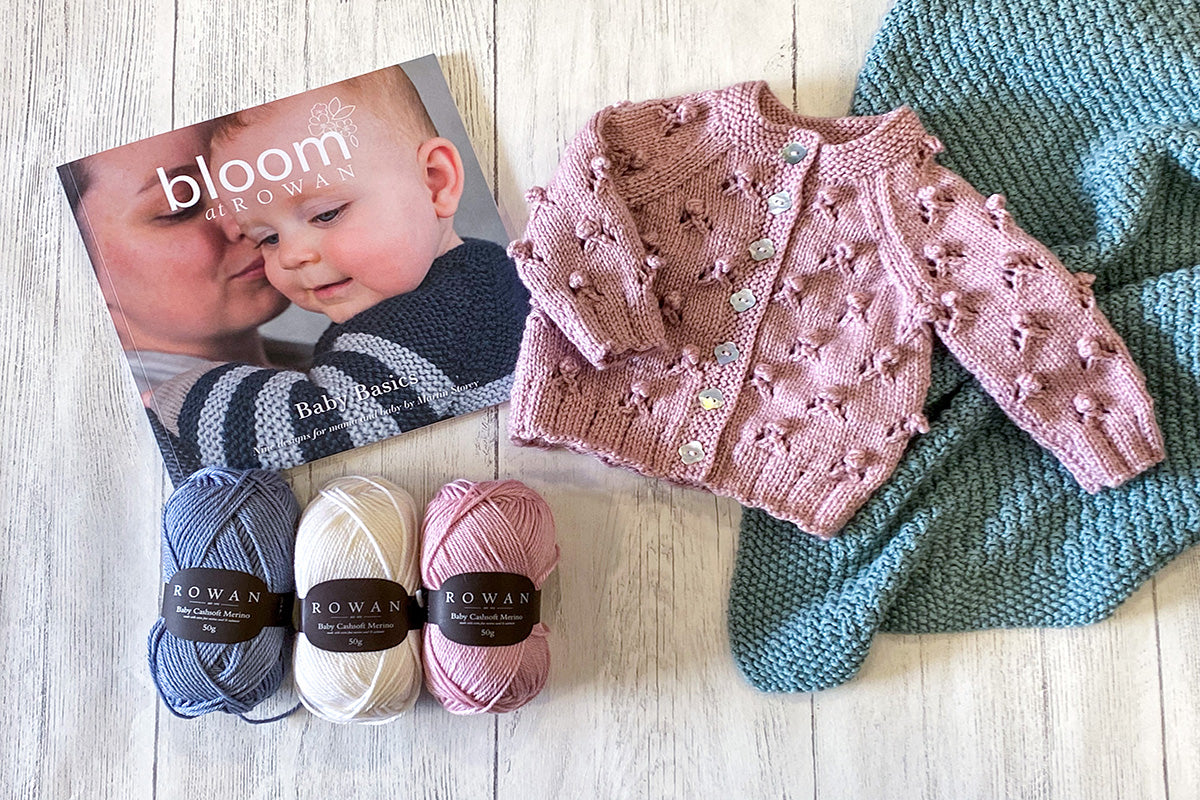 Baby Collection
With a new baby on the way, are you keen to knit up a lasting gift for family or friends, but not sure where to start? Maybe you haven't picked up a set of needles for a while and need something straightforward but sweet to get going?
The Orry Mill can help guide you with our curated selection of yarns, patterns and ready to go kits specially created for new baby.
We have some simple pointers to get you started and some refresher videos for those coming back to knitting after a break and need a refresher. We also have the latest collections from Rowan and West Yorkshire Spinners and others.
Tilde demos the Rowan Crumble cardigan.